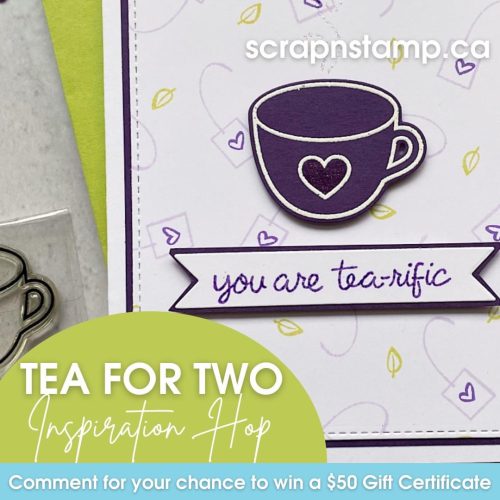 It's a new month and a NEW YEAR!  Time for another Inspiration Hop with the fabulous team of ladies at SNS!
No peek for me (Tara) here this month- you'll see my card on my Instagram, though!  Here's a teaser… I've used the Coffee House stamps by Anita Jeram together with Storyteller paper pad by Vicki Boutin.  I also pulled out my copic markers for the first time in a long time and there are smudges everywhere as evidence (which is why there is no peek here. LOL).  If you can just squint past the smudges, I hope you'll like it!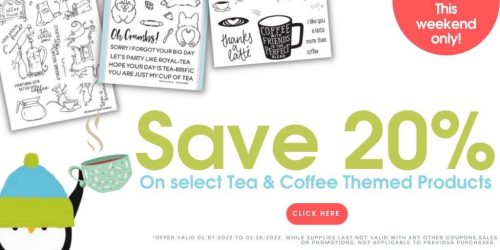 Of course we have a SALE happening too, all sorts of fabulous tea & coffee themed products are 20% off, no coupon code required!  (Not gonna lie, there's a bunch on my wish list!). Happy shopping, friends!
As always, we've got a $50 gift certificate to the shop up for grabs, just leave comments along the hop and you'll be entered for a chance to win!  How fun and easy is that!?
Now for the HOP:
Once again we are mixing this up with our hop- starting out with some fabulous blog posts and finishing things up on Instagram!  Your first stop is KIA and she will get things going on her blog!
I'll have the full list of links here for you, if you happen to get lost, and you can definitely see more on our Instagram page as well!
Here's all the links:
Happy hopping!
Tara