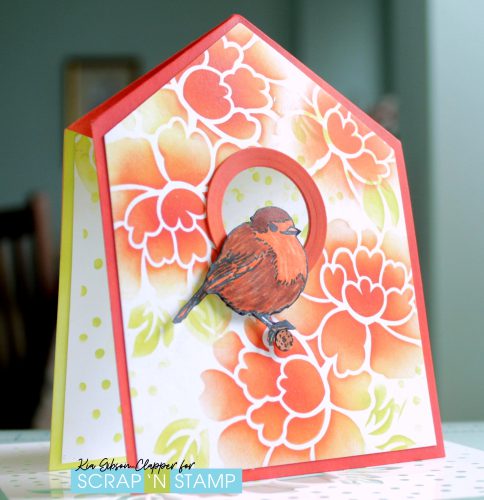 It is Day 27 of the Random Act of Cardness event, and for my card today I am doing a delightful Birdhouse Fold card. I saw this card while browsing YouTube awhile back and thought it so cute, and so me.
First I followed the instructions from the video which I had written down. Following is a drawing with the instructions for ease of reference.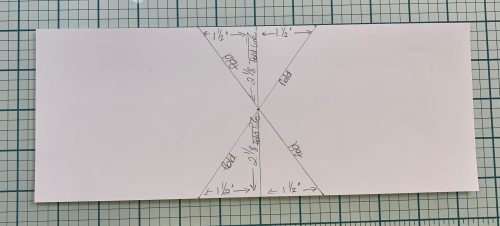 I am not one to buy designer paper, instead I like to make my own using stencils, which I have done here using Paper Rose Big Bloom along with Candied Apple distress oxide, Crackling Campfire distress oxide and Twisted Citron distress oxide. I also sponged on the reds to the card base front.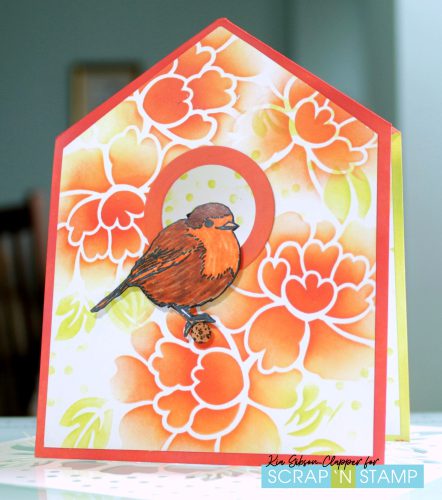 When finished with the front panel I did the panel for the inside, using the dots from the stencil along with a few of the leaves in Twisted Citron. Also, I sponged on the Twisted Citron for the inside of the card base.
Following the instructions I did the folds and attached them in place. I then die cut the circle for the front of the card using 2 sizes of Spellbinder circle dies and sponged on the reds.
Next up was the bird. I stamped using Memento Ink and coloured using Copic markers as follows: Breast  YR01, YR21, YR02; Feathers E15, E29, YR09; Beak YR23, YR21.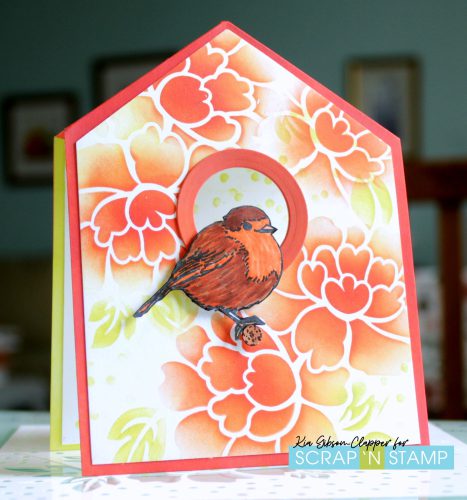 Using a tiny hole punch I made the perch for the bird to sit on colouring a piece of cardstock with the browns. I attached foam squares to the bird and the perch before attaching it to the card front.
This was such a fun card to make, and I hope you will give it a try.
Thank you for joining me today, following are Affiliate links for the products I used for this card, at no extra cost to you.