Happy Tuesday!  Today I want to share with you one card in two colours.  The techniques, materials and layout are essentially the same for both cards, but I've played with two different colour schemes and they can be adjusted to your liking!
I chose the colours for my cards because I thought both would work with the bird stamps by Dina Wakely 🙂  The tags are simply the birds stamped in black and colored in with acrylic paints which were watered down slightly.  The splotches you see on the tags were created by dabbing the tag on the ink remaining on my craft sheet after inking up crinkle ribbon.
The background was created from a larger piece of cardstock (I used a half sheet of regular cardstock) which I layered some crinkled tissue paper, torn paper, tissue/washi tape, and texture paste applied through stencils.  Once that was dry, I painted over it with several shades of acrylic paint, thin enough so that some of the texture could be seen through it.  I highlighted the textures by rubbing black ink over the dried piece and spraying metallic sprays onto it (like Rangers Perfect Pearl Mist and some from Lindy's Stamp Gang).  Once everything was dry, I cut it up into assorted sizes and created cards!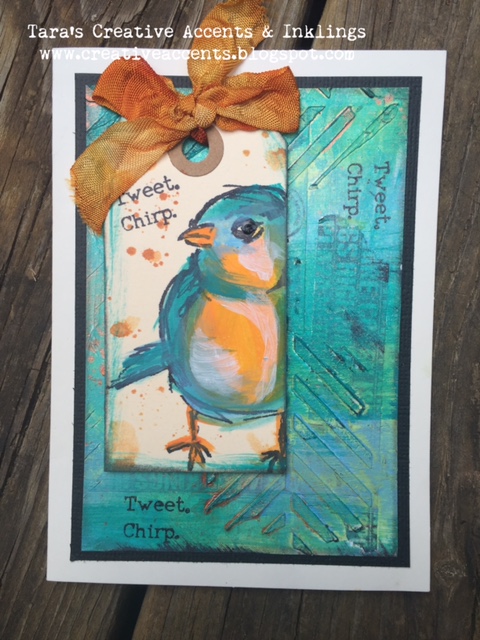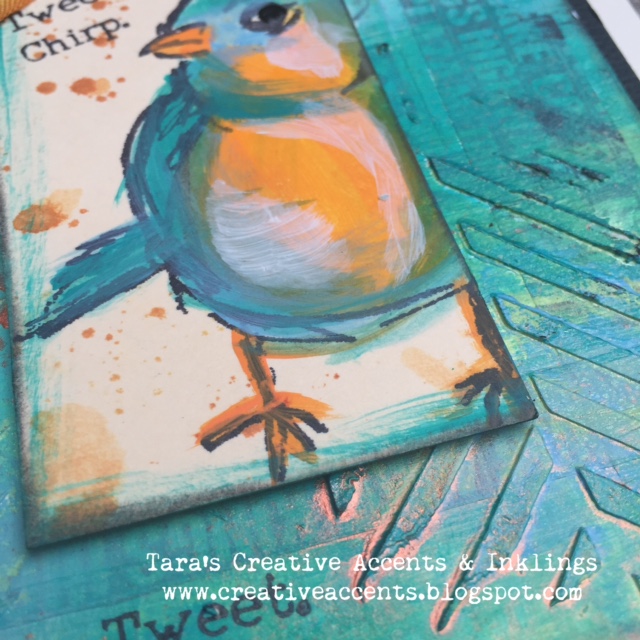 Here's the second colour scheme I used: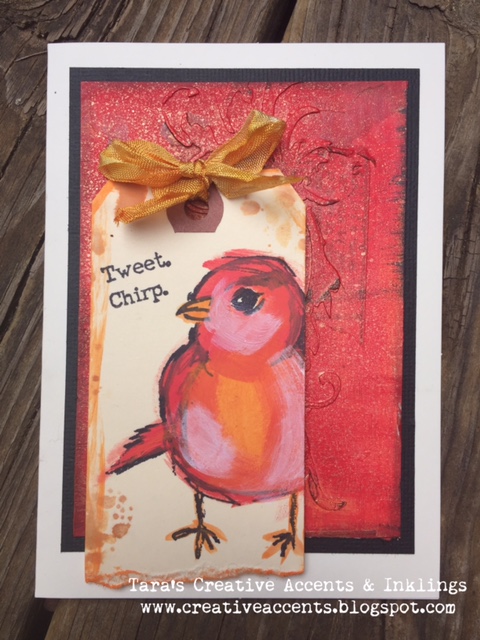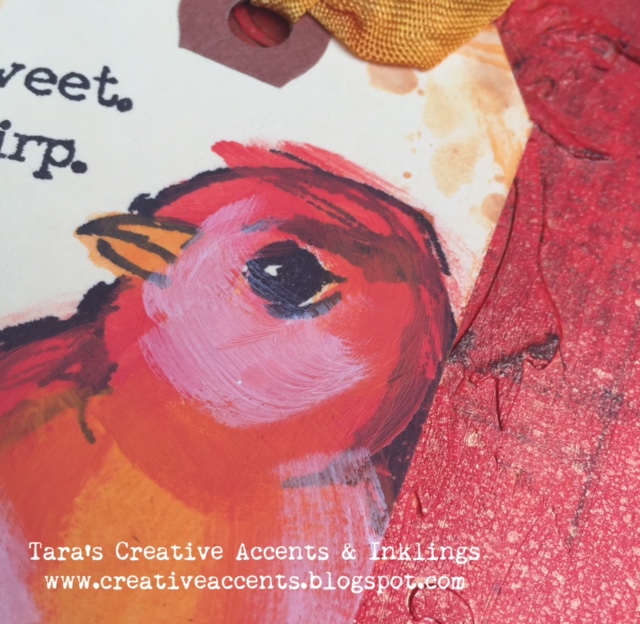 I hope you like the two different takes on these techniques and this card- it's a lot of fun (and you can make several cards from the background collage sheet that you create.  Perhaps I'll share with you some of the others I made on another future post… 😉
Hope you have a creative week!  I'd love to see what you come up with if you decide to make something inspired by these cards!
Inky hugs,
Tara
Tags: ranger, Tuesday with Tara