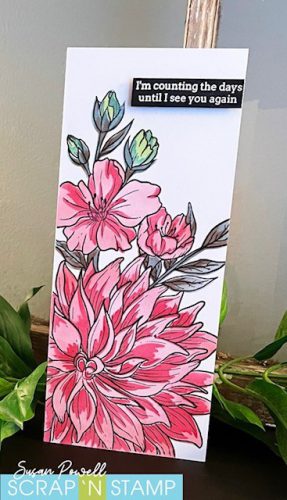 It's a HUGE YES from me!
Hi Everyone! It's Susan here today with the Random Acts of Cardness word prompt of Layering Stencils. I'd never used layering stencils before which is why I chose the prompt. I wanted to challenge myself to use a new technique and be completely honest with you all about how I feel about them. I wanted to know if they were worth the money.
Yes they are!!!
I'm sharing three cards with you today and a video. All the details on how the stencils work and some tips on using them are over on the video. (I can't seem to share it here).
Click HERE to watch it on YouTube.
I used the Pinkfresh Miss Your Smile Layering Stencils. They are a higher price point than regular stencils but it comes with 4 stencils. I admit I was unsure about them at first because of the price. I was wondering if I would use them very much and the answer is Yes, I'll use them a LOT.  I made 5 cards on day 1 of playing with them and have ideas for more. I'll be sharing the other 2 I made over on my blog soon.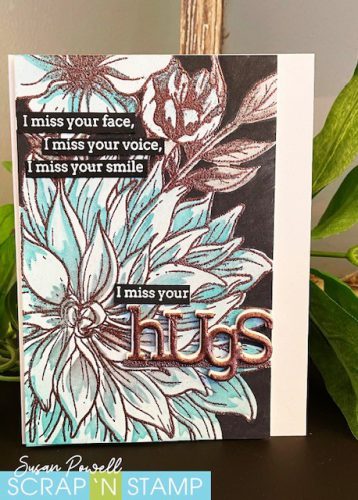 Happy Stampin'
and thanks so much for visiting!
Stay safe everyone!!
Susan
SUPPLIES
If you're interested in purchasing any of the supplies I've used I've listed them below. I use compensated affiliate links which means if you make a purchase after clicking one of my links below I will earn a small commission at no additional cost to you.