Happy Tuesday!
We had some fun on Thursday night during my FB live getting creative with some Canadian themed cards for Canada Day!  I didn't have anything handy I could use as a maple leaf, so I decided to have some fun with other shapes.  When I came across the Mischievous Cats dies by Tim Holtz I knew that would be a fun choice!  Here's two varieties of my fun card: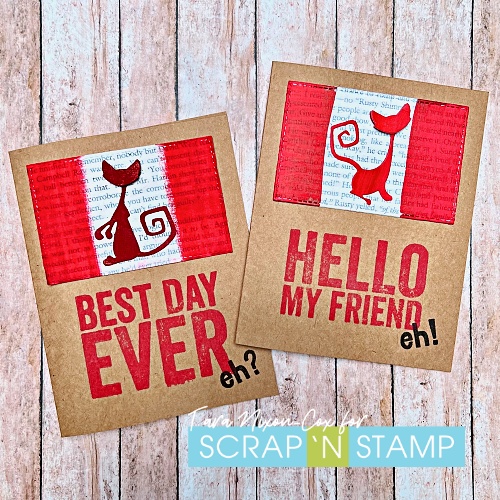 For both cards I worked with a background of book print paper with a wash of white gesso over it, die cut with a stitched rectangle shape. I painted my red panels with Lumberjack Plaid Distress Paint.  For this first card, I die cut a cat from a deep red card stock, then painted lightly over it with the same paint to help it match a bit better.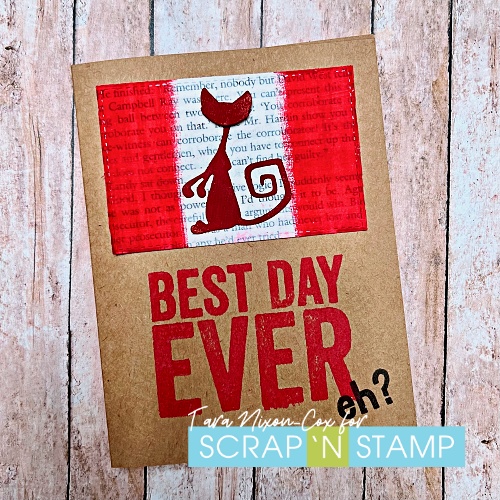 I love the texture of the card stock, especially on the raised head.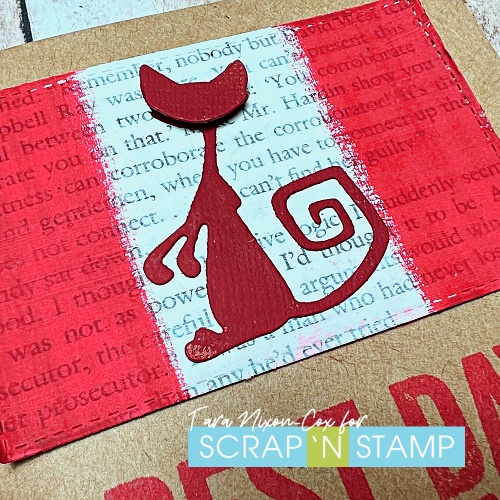 For the second card, I went for a perfect match and cut the cat from white card stock which I painted red first.   It definitely gives a more intense color!  Both cards are finished off with Bold Sayings by Tim Holtz stamped in matching Distress Oxide ink and an 'eh' from an O Canada! stamp set in black.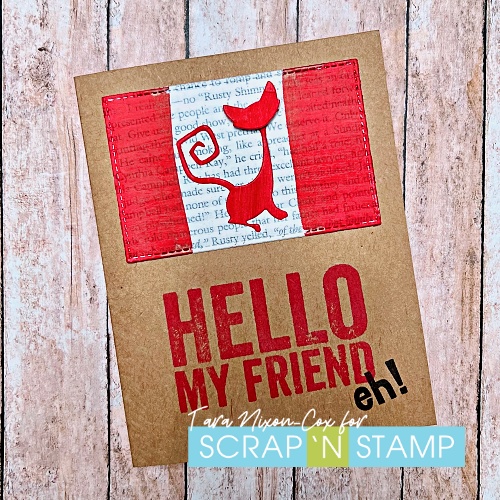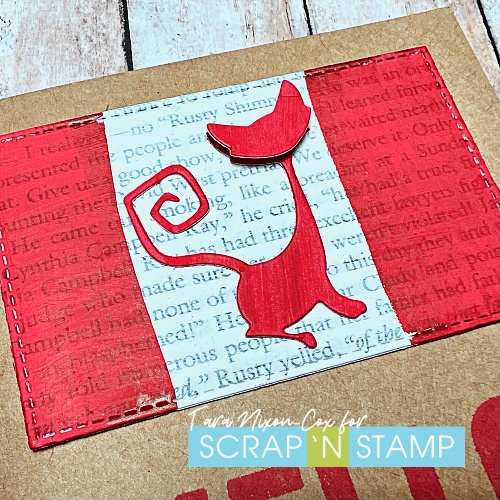 These cards are simple, but a fun and creative interpretation of the Canadian flag!  Hope you like them!  Catch a replay of my live on Facebook HERE.
(I had a bit more inspiration during clean up at the end of my live… visit my blog or instagram to see what else I made!)
Inky hugs,
Tara