Hello and welcome! Laurie here to share a card featuring, you guessed it, a rainbow pattern! "Rainbows" is todays cue word over on the Scrap N Stamp Facebook page. We have a new word everyday to help fire up your creativity! We hope you'll join in the fun!
Here's a look at my card. I'm also going to show you how to create evenly cut strips of paper using a border die.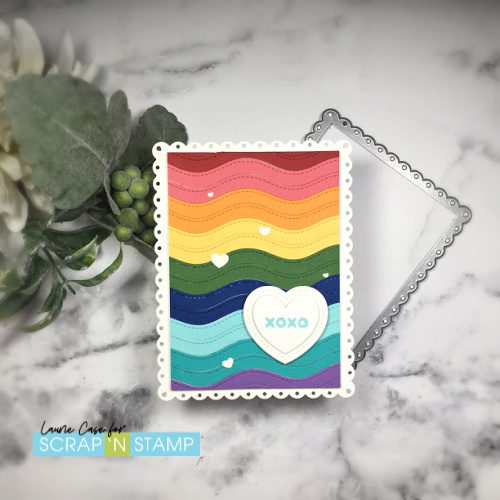 I used one of the border dies from the Lawn Fawn Stitched Simply Wavy Borders. Of course I could have just used my trimmer to cut strips but this gave a much cooler effect…in my opinion 🙂 To create strips of the exact size as well as the exact position of each wave, I came up with a very simple idea.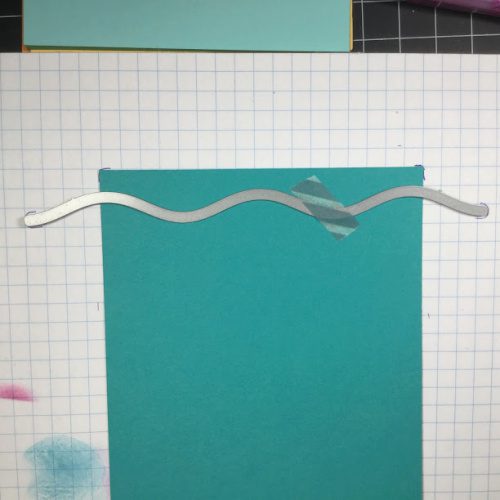 On my grid paper, I lined up the corners of the cardstock and marked where sat. I attached the die to the cardstock and marked the ends of the die. You can see it slightly in the photo. Because of the stitching on this die, the first strip of paper won't be used. Save it!!! It can be used for another project!  After the first pass through your machine, line up the corner of the paper at your pencil line then line up the ends of the die as well.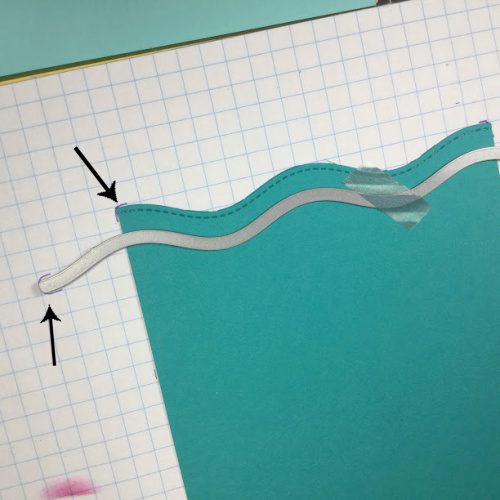 I ran each rainbow colour through 3 times to create 3 strips. In the end I only used 2 of each colour. This means I have enough for one more project! I fit together each strip in rainbow order onto a panel of white cardstock. I then adhered that panel onto the largest die from the Lawn Fawn Fancy Scalloped Rectangle die ( sorry, not in stock).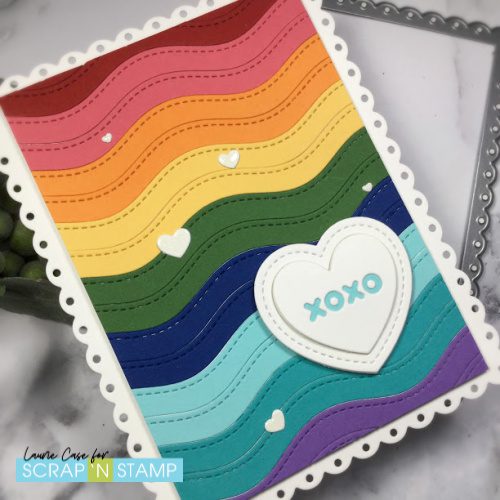 The entire panel was adhered to a 3.5 X 5 inch note card.  For the sentiment, I used the Lawn Fawn Heart Shaker Gift Tag Dies. And I thought the tiny shaker bit hearts would be the perfect embellishments!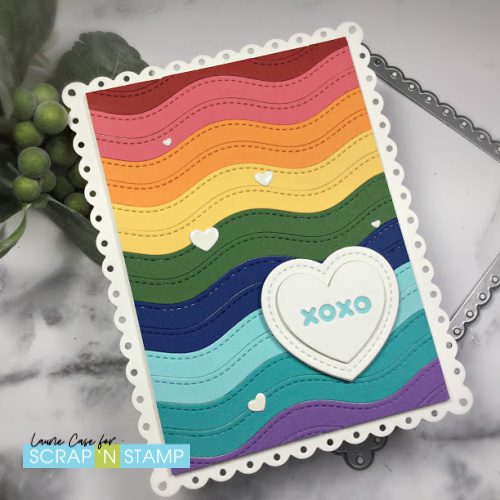 And that's it! A bright and happy card! All the cardstock I used came from the Lawn Fawn Rainbow Cardstock Pack.
I should also mention that all those passes through the die cutting machine, create MULTIPLE rainbow pieces to make many cards, which I plan to do!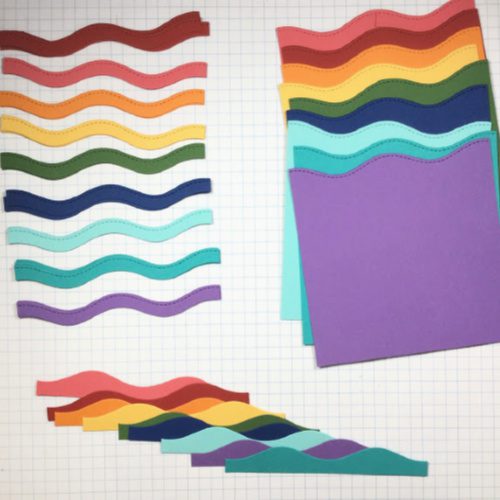 Thanks for dropping in today! Remember, that our Stamps, Dies and Stencils, Oh my! blog hop is currently underway! Hope you'll hop along!
See you soon,
Laurie