Hello and welcome back! I hope everyone's weekend is going well! I'm slowly adding Christmas cards to my stash in hopes of getting them all mailed out! Some years I'm very good at getting the Christmas mail out, other years I'm not. I'm planning on a good year this time around!
The Build A House Die Set from Lawn Fawn has quickly become my fave set for scene building. I love how fun customizing your house can be! I ordered the Christmas Add-Ons awhile ago but this is the first time using them.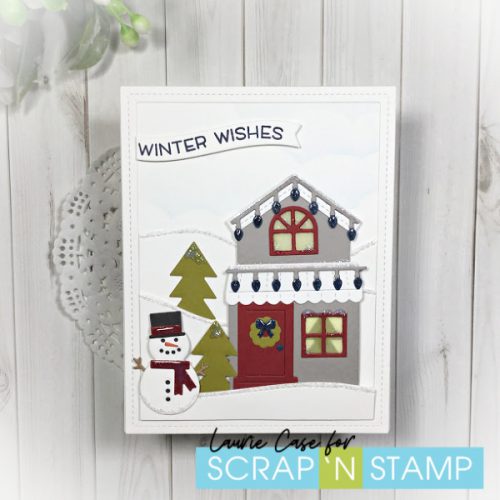 Putting this house together is a great way to use up some scrap cardstock. The dies aren't very big so you don't need much. I chose a colour palette of navy, red and white with some green thrown in for the trees.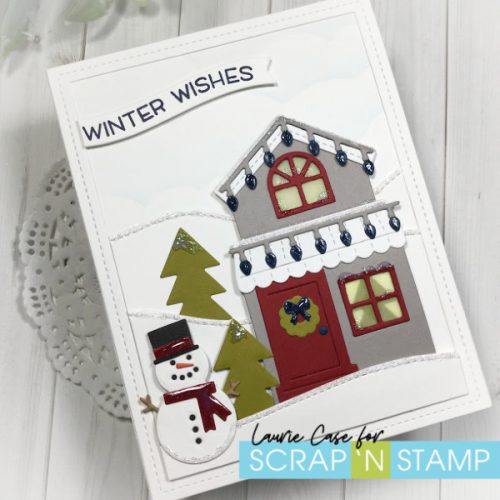 Speaking of those trees, they, along with that cute snowman come from the Scenic Snow Globe Die set from MFT. I thought keeping with die cuts only instead of using stamped images would look more cohesive.
I used the Hillside Borders Dies from Lawn Fawn (older product) to create the snowy hills. I also used the Stitched Frames Dies for the border of the card. The best part of this card was adding all the glitter and shine.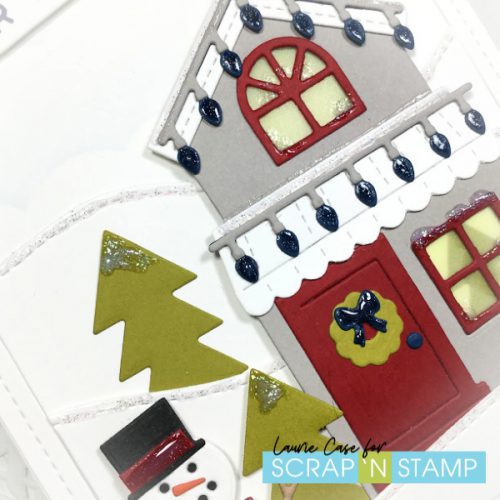 I used a combination of the Nuvo Shimmer Pen and Crystal Glaze…both must have products! For a bit of added sparkle and texture, I use Nuvo Glitter Drops in Silver Crystals.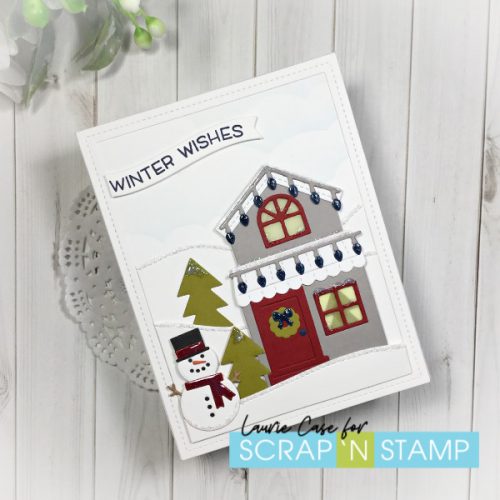 The sentiment comes from the Winter Wavy Saying Stamp Set and was stamped on the smallest of the Simply Wavy Banner Dies. I love how this card turned out and how well the Lawn Fawn and MFT die set worked together! I hope you get some crafty time this weekend! Until next time…
Laurie