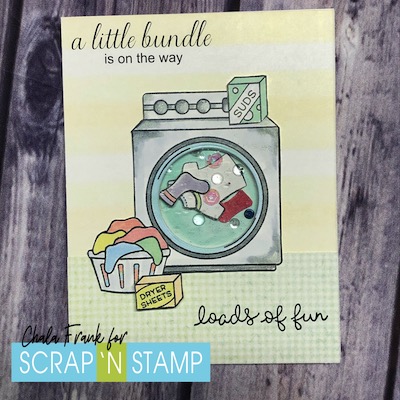 Hi Everyone! I am straying away from our poppy theme to celebrate some great news that I heard from a co-worker of mine. She's expecting! This is very exciting as most of my close friends are all done having babies. So, I couldn't help but get excited to make a baby card and I have been wanting to use the Lawn Fawn – Loads of Fun stamp set for awhile.
While searching through my stash I became disappointment. I didn't have all the sentiments or pattern paper that I wanted to use, so I improvised and used my Silhouette program to create what I wanted. If you don't have the silhouette program that's okay! You can use Microsoft Word, Pages or something similar to create the same thing.
I also wanted to make this into a shaker card…but with a twist! I was using a technique of Jennifer McGuire's to make some Christmas cards and thought it would work perfect for this one too! It is using laminator sheets and embossing power for the window. I like how this ups the look of the shaker card from just using plain acetate sheets.
It is much easier to watch this card come together instead of trying to describe it…so, click on the video below!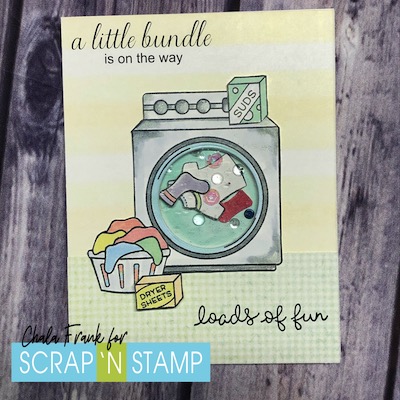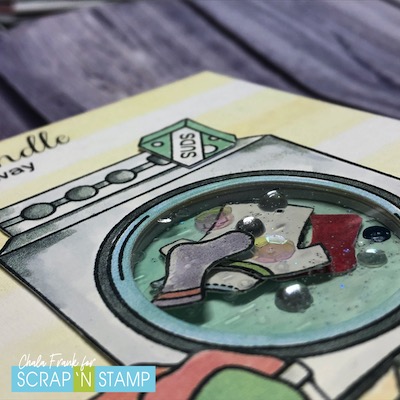 I hope you enjoyed today's video here is a list of the materials used for today's card
Happy Crafting!
~ Chala