Today I wanted to share with you a bit of fun I've been having decorating Easter 🐣 Eggs with Alcohol Inks!
I saw a video online with a cute idea for tie dye egg decorating and decided to give it a bit of a twist, tweaking pretty much all the suggested ingredients and making it my own… here's how it all came together!
I found some plastic eggs that looked and felt very similar to real eggs and decided to use them for this experiment. Alcohol Ink is not food safe and I figured these would be more forgiving than real eggs if I wasn't 100% gentle with them.  The tie dye technique starts with wrapping the eggs- I used coffee filters that don't fit my current coffee maker (they are great for crafting!) and tied them with a bit of twine.  The unbleached filters will hide some of the colors while the eggs are wrapped… but won't affect the final result!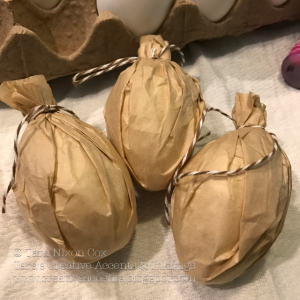 Next, I dropped Alcohol Ink in several spots around the egg, allowing colors to overlap and blend. I then lightly squeezed the egg so the wrapper (and the still wet ink) made contact with the egg, then I set it aside to dry!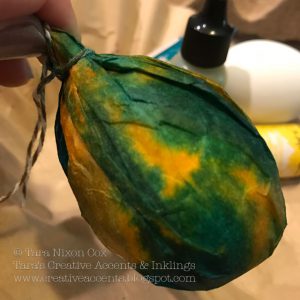 This first egg has a mix of green, blue & yellow inks.  The next features almost primary colors from the Alcohol Ink Starter Kit– an awesome set if you're new to these products, as it includes everything you need to start creating! (It doesn't hurt that it's on SALE right now, too!)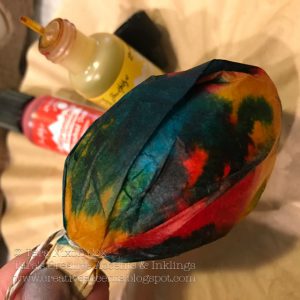 I decided to take the same color combos and drop inks directly onto eggs as well, just to see how the results vary using the same color and different techniques. For these I dropped the colors around the egg and rolled them around in a coffee filter and my very inky hands… I then crumpled the filter around it to give some extra texture to the egg. Here's a look at how the two techniques came out: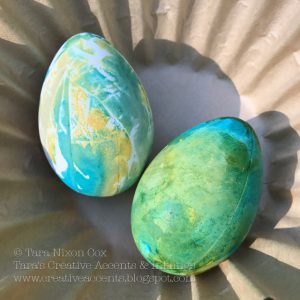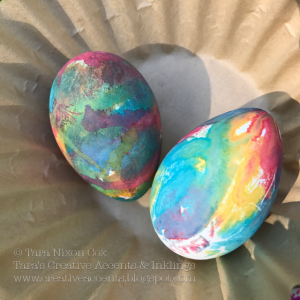 Here's a couple more tie dyed eggs with different color combos- these ones did not have quite so much ink on them, so were unwrapped after only an hour or so drying time.  Each had one or two paler shades in the mix as well, so the overall effect is less vibrant.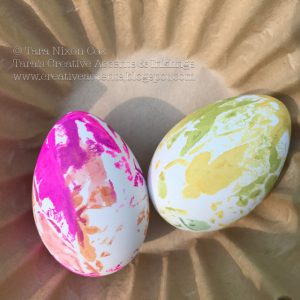 My verdict… tie dye eggs are fun & easy! I plan to play around with more color combinations, and I plan to use my fabulous tie dyed coffee filter wrappers on a card or art journal page!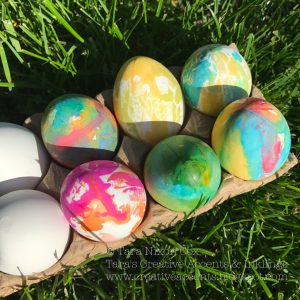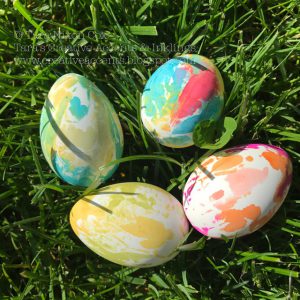 Have a happy, blessed & creative Easter!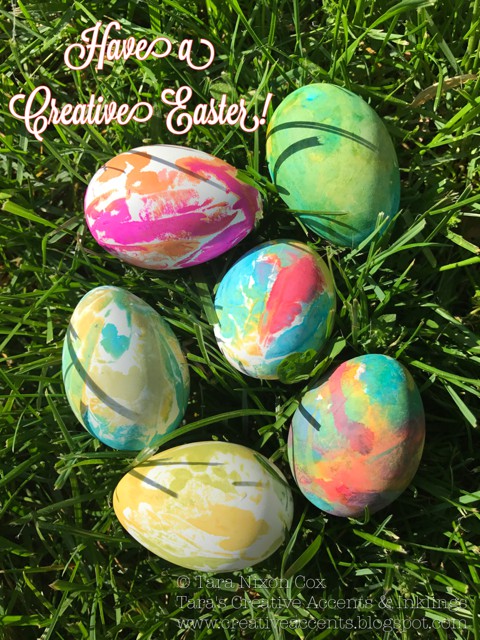 Inky hugs,
Tara
Colors I used:
Raspberry
Sunset Orange
Sunshine Yellow
Kits are designed with colors that look fabulous together, any of them would be awesome for this technique but here's a couple I would love to try…
Tags: alcohol ink, Easter, ranger, Tuesday with Tara