Happy Tuesday!
Today I thought I'd share a simple pair of cards with a fabulous sentiment, bold silhouette die cuts and colorful watercolors!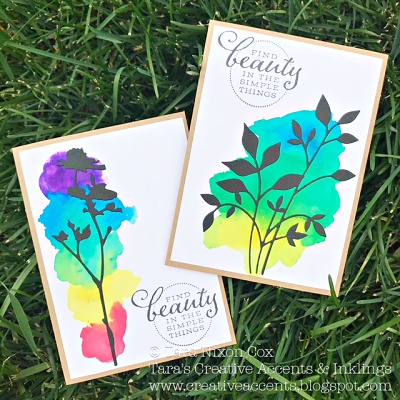 I couldn't decide between a floral or leafy design… so decided to use both and create two cards for you today.  I wanted to create a fully rainbow (mostly) but the leafy design shape didn't lend itself well to that.  I ended up using 5 shades of Color Burst behind the tall flower and just three shades behind the leaves.  It's been a while since I just played with watercolor like this and it took a bit of practice, but thankfully only one piece was set aside for reinvention later 🙂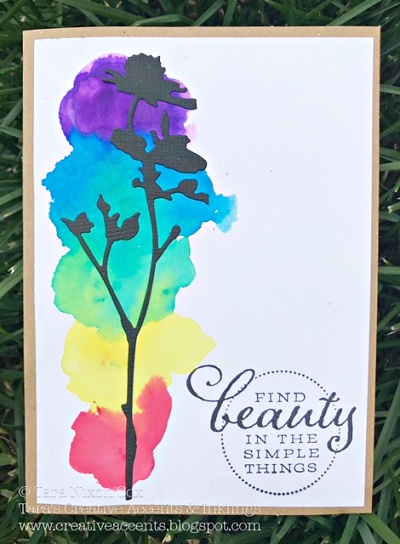 I started with the lightest color- a puddle of yellow, and worked up & down from there.  The toughest to work with was the purple, it's a lot darker than I wanted. Still need to get my hands on those lighter sets (the Fresh Florals would be amazing for this!)  This floral is from Sizzix/ Tim Holtz.  Love those floral silhouettes… they are timeless!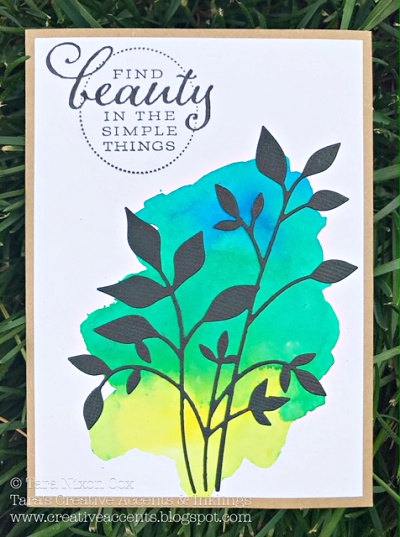 These leafy greens are an older Memory Box die… they really seem to match the curves of the script in the sentiment (by Hero Arts) and I love the shades of yellow/green/blue behind them.  While this was not the design in my head when I sat down to create, this is my favorite of the two cards 🙂  Funny how it works out that way sometimes…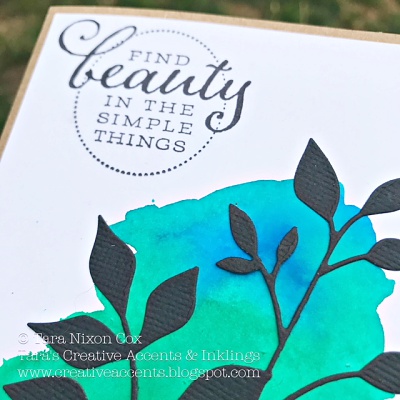 I hope today and this week you find beauty in the simple things around you!
Inky hugs,
Tara
p.s. there's so much fun stuff arriving NEW in the online store… go check it out!
Materials Used:
Kraft pre-cut cards
White Neenah Cardstock
Black Cardstock
Black Archival Ink
Color Burst Pigments
Water &  a paintbrush
'Simple Beauty' Stamp by Hero Arts
Floral Silhouette die by Sizzix/Tim Holtz (this would be cute– though it's not what I used!)
Leafy Silhouette die by Memory Box
Tags: Cards, Hero Arts, Memory Box, simple, tim holtz, Tuesday with Tara