Happy Wednesday Everyone! I am here today, playing with a die set from Birch Press, showing that you can keep these very busy and intricate designs clean and simple. As an added bonus, if you visit my personal blog on Friday June 28th) you'll see another card using the leftovers from the card I'm sharing here today.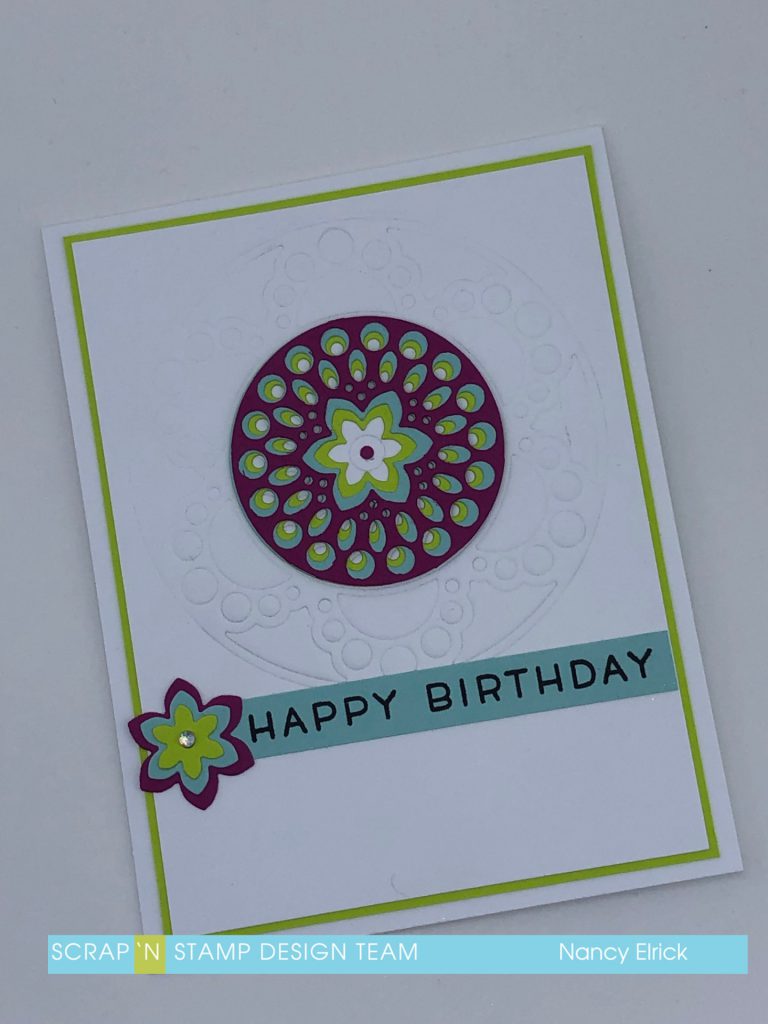 I had some fun trying some different colours to put together for this card… I wanted something bright and fun so I used a deep purple/pink colour, a light blue and a lime green along with black and white.
While the Birch Press layering dies seem expensive, you have to remember that there are three dies in each set… and in many cases, the centres are cut free from the outside ring of the design and you can interchange them with other sets. I didn't do that with this card… I used the entire Bali die, but I only used the cut out portion of the centre ring. I cut each layer out of a different colour of cardstock. I put all of the layers together using liquid glue to allow for a little time to play with the layers before they stuck together completely to ensure I could get the layers as close to perfect as possible.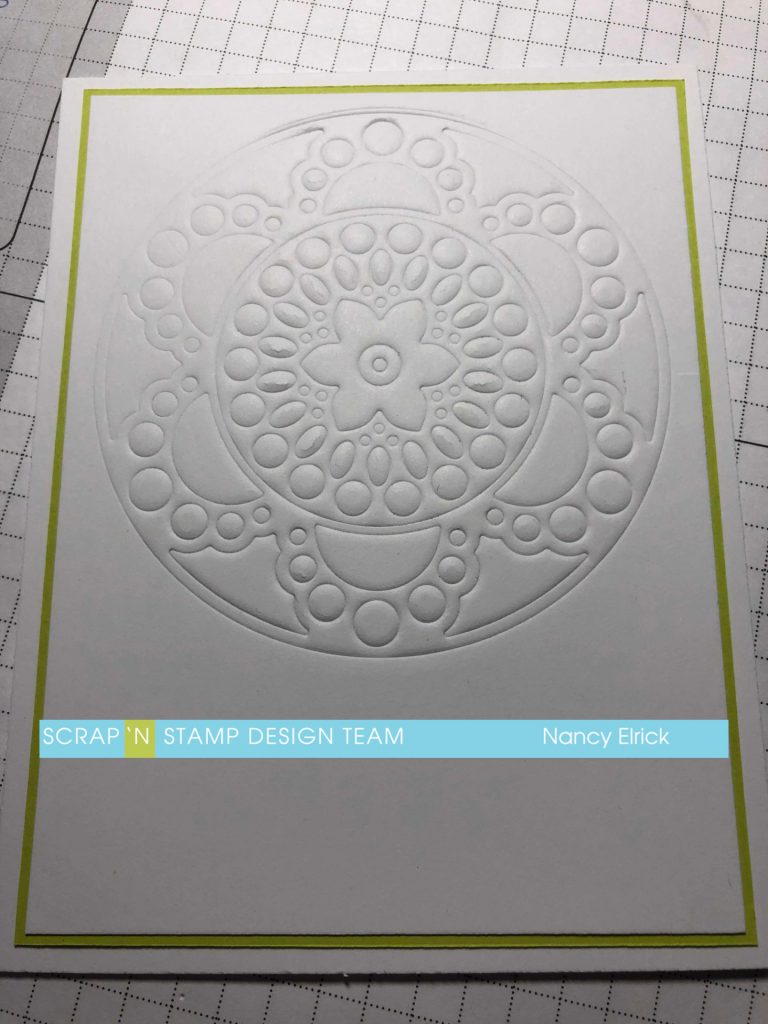 I set aside the colourful ring and grabbed the Bali A die and put it through my die cutting machine with the embossing mat. This embossed the image in to my white panel instead of cutting it out. I then layered a piece of the bright green cardstock behind my white layer leaving a 1/16″ border on all sides and then layered it all on to a top fold white card. I then added the colourful ring to the centre of the design, lining it up as best as I could. I added a small dot of cardstock in to the centre of the design for a little more interest.
To finish off the card, I stamped the Happy Birthday sentiment from Lawn Fawn Simply Sentiments in black VersaFine Claire ink on the blue coloured cardstock and cut it in to a strip. I put it on the front of the card, added flower centres from the Bali die layered together and topped it off with an iridescent gem.
This is a little sneak peek of the card that will be on my blog on Friday… I'll hope you will pop by to see what I did with it….