Happy Tuesday!  Today as I was getting ready to share a new card, I realized that I've reached another milestone- 400 Tuesday with Tara blog posts here on Scrap 'N Stamp!    As I've done previously when I hit these milestones, I like to reflect back on the last 100 posts and share a few of my favorites with you!  These 100 posts take us back a little over 2 years, and while there haven't been quite 100 new cards in that time, there's plenty to choose from!   If you click on the title for each image it'll take you back to my original blog post.  Enjoy!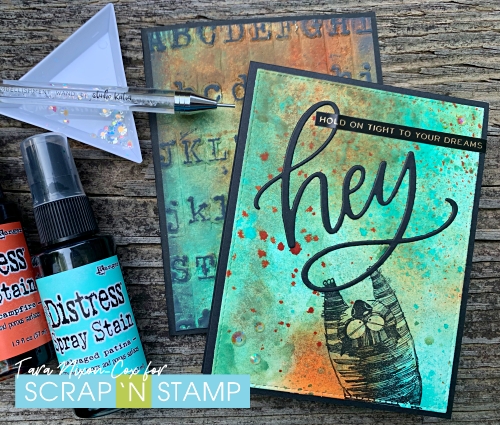 This one had such a fun patina background and I just had fun with the sentiment & images as well!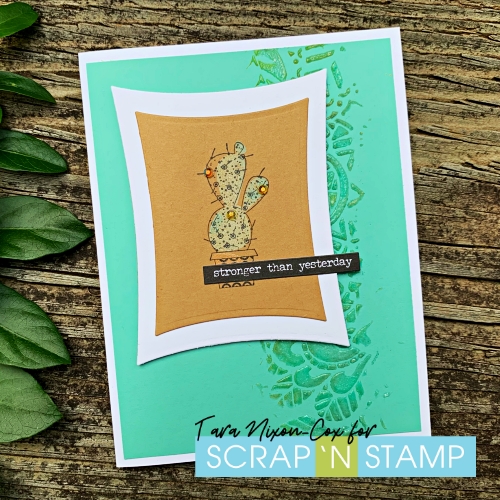 I shared two fun cards with these Mod Cactus stamps in this post- the designs are simple, but super fun with these great stamps!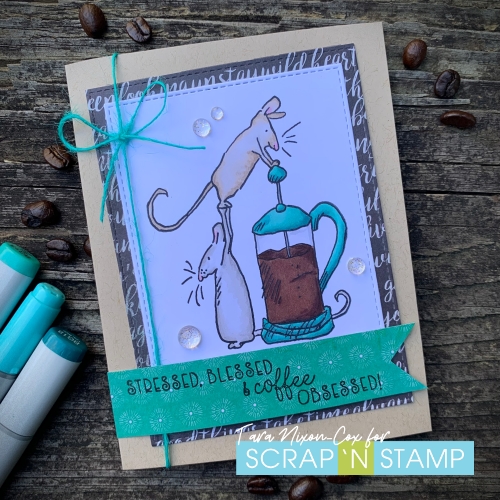 I love coffee themed stamps- and cards, of course!  Anita Jeram's designs have become some of my favorites, as well!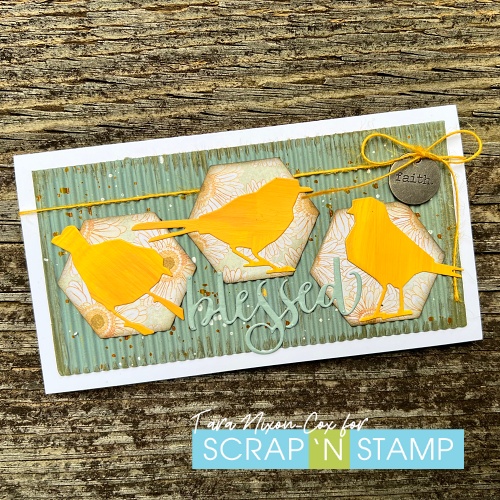 I think this was the first of many projects I've shared (and still do!) featuring the bird silhouette dies by Tim Holtz.  Love them!
Crackle Fun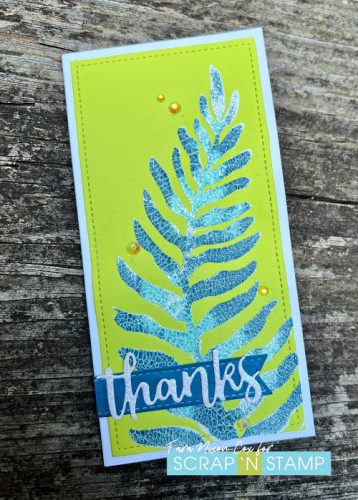 These cards are just fun- the mini slimline size, the bright colors and the fun crackle texture!
Coffee, Craft, Repeat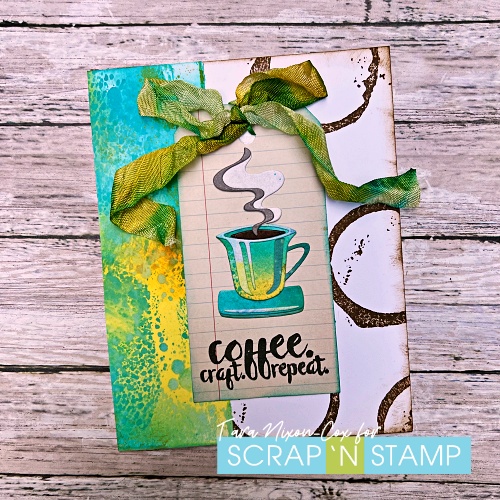 This one is pretty recent, but it makes me smile.  I made it in two fun color schemes, but am sharing this one because I noticed a pattern among my choices.  LOL.
I'm sure I could share so many more (and I've got a list started of favorite Christmas projects to share!) but I hope it gives you a peek at the variety of cards I've been sharing on my Tuesday posts!  Thanks for joining me on the journey!
Inky hugs,
Tara