Happy Tuesday!  I'm sharing a twist on a throwback card today… You may have seen this card before, but it's never been shared here on the SNS Blog!  LOL. 
I've used the Coffee House stamps by Anita Jeram together with Storyteller paper pad by Vicki Boutin.  I also pulled out my copic markers for the first time in a long time and there are smudges everywhere as evidence.  If you can just squint past the smudges, I hope you'll like it!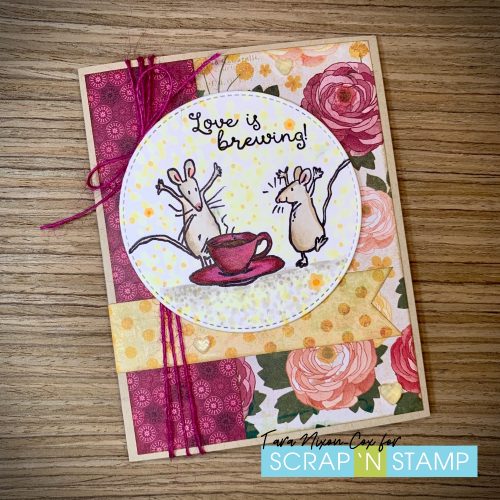 These little mice (and this whole stamp set- which is full of cuteness you're definitely going to see more of…) just make me smile, and are definitely relatable.  I feel this way about that first cup of coffee in the morning or about meeting up with a friend for a cup of chai.
Once again, sorry about the smudges- some weeks it's a struggle just finding time to make anything and RE-making it was definitely not an option.  LOL. I think they are cute enough to compensate!
Inky hugs!
Tara