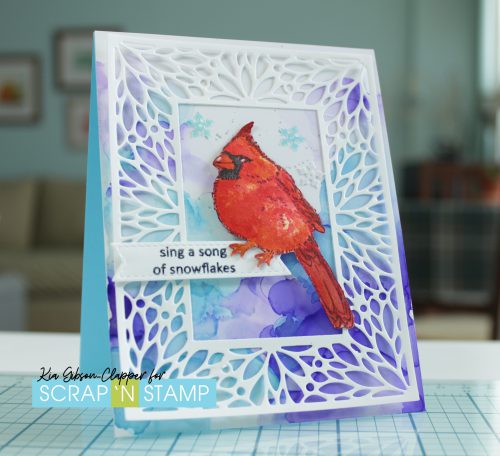 Hello all. Kia with you for Day 19 of the Random Act of Cardness series. The prompt word for today is Chill. I decided I would use cold colours for my card, being the purple and blue, and there is silver in there too, and that equals chill to me.
There are several techniques used for this card. I have done the alcohol ink background using glossy card by Ranger. I then die cut the frame from Yupo paper so it would not be a stark white.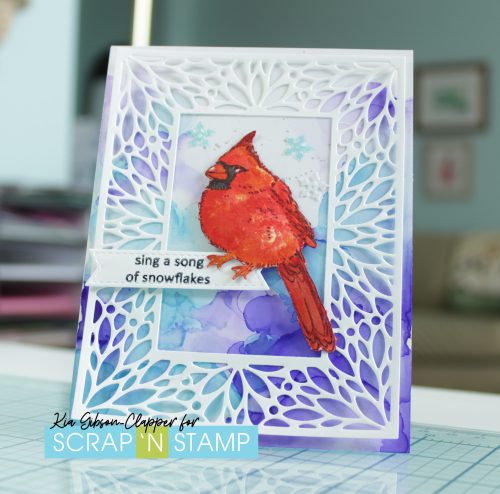 My base card is a turqouise, matching with the colour of the alcohol ink.
For the Cardinal I water coloured using distress inks in several colours. I did the Cardinal in layers working wet to wet for the first part. Before applying the final layers of red, I let the piece dry completely. As the tail feathers are in a shadow I applied a light layer of watered down black soot, patting off with paper towel after about 10 seconds.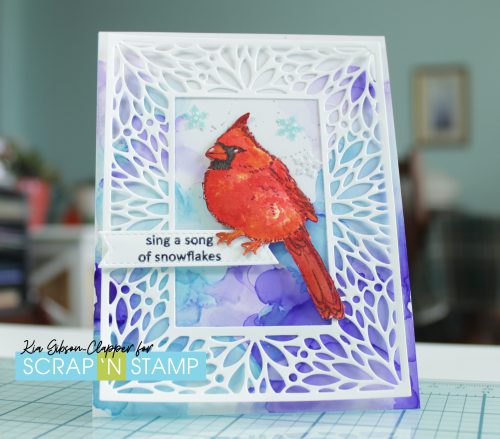 To put the card together I attached the alcohol background to my card base using Nuvo adhesive. I then attached the frame to the card, again using Nuvo Adhesive only on the inside frame border.
Using my stylist I styled the Cardinal, then attached it to the cardbase using foam squares. I stamped the sentiment on hammermill card, die cut and attached under the claws of the bird, also using foam strips.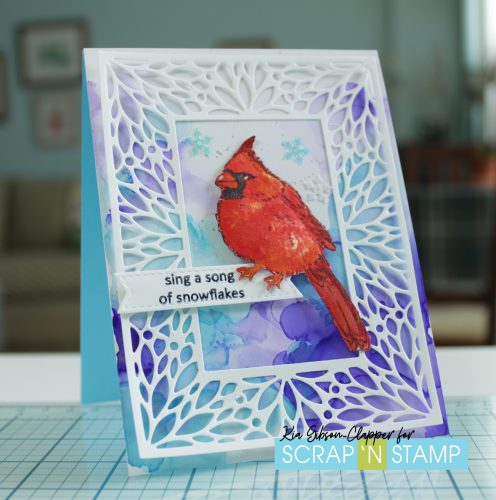 To finish off I added white gel pen under the black eye and across the bridge of the beak. I then glued on a few snowflake sequins, which also represent the chill of a cold winter day, which is what we have in my area.
On my blog I have a lot more detail along with pictures of the colours and the colouring process. You can view my blog here.
Following are Affiliate links to the store for the products I have used for this card, at no extra cost to you.

Tags: distress inks, DT Kia, Paper Rose Dies, Paper Rose Stencil, Penny Black Stamps, watercolour