Happy Tuesday!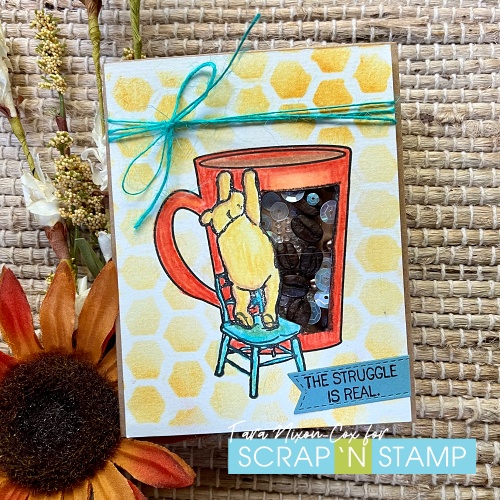 Today I'm sharing a card I made with the same image that I used for my card for our current blog hop, Pooh & his big Coffee!  I wanted to create a coffee shaker from the big open space, and this is what I came up with.  I stamped on watercolor paper & colored the image with Distress Watercolor Pencil Crayons.  I then added some Distress Ink Stenciling around the image with a honeycomb pattern.
I drew a frame in the mug to give me a window to cut.  Then I used a small piece of acetate behind my window, then filled the shaker with real coffee beans, some beads & sequins.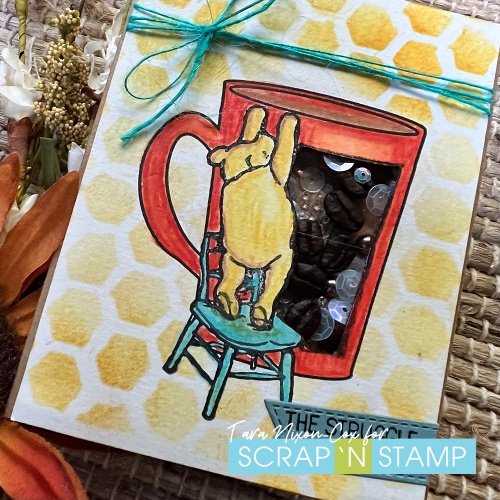 My chosen sentiment, "the struggle is real" is something I was definitely feeling as I struggled with the final assembly on this one… but I think once I trimmed things up a little bit it came out okay,  and hopefully the bling distracts from the boo-boos LOL
If you haven't already checked out the blog hop, please do!  It's a fairly small/quick hop but the cards are fabulous and your comments are entries for a $50 shopping spree!
Inky hugs,
Tara