Happy Tuesday!
Today I'm sharing with you a little throwback of some mini Valentines I made a few years ago!   The small size reminds me of classroom valentines from childhood- I hope you like them!
—-
Since I've been working on some ATC's lately, I thought it would be fun to make some Valentines minis!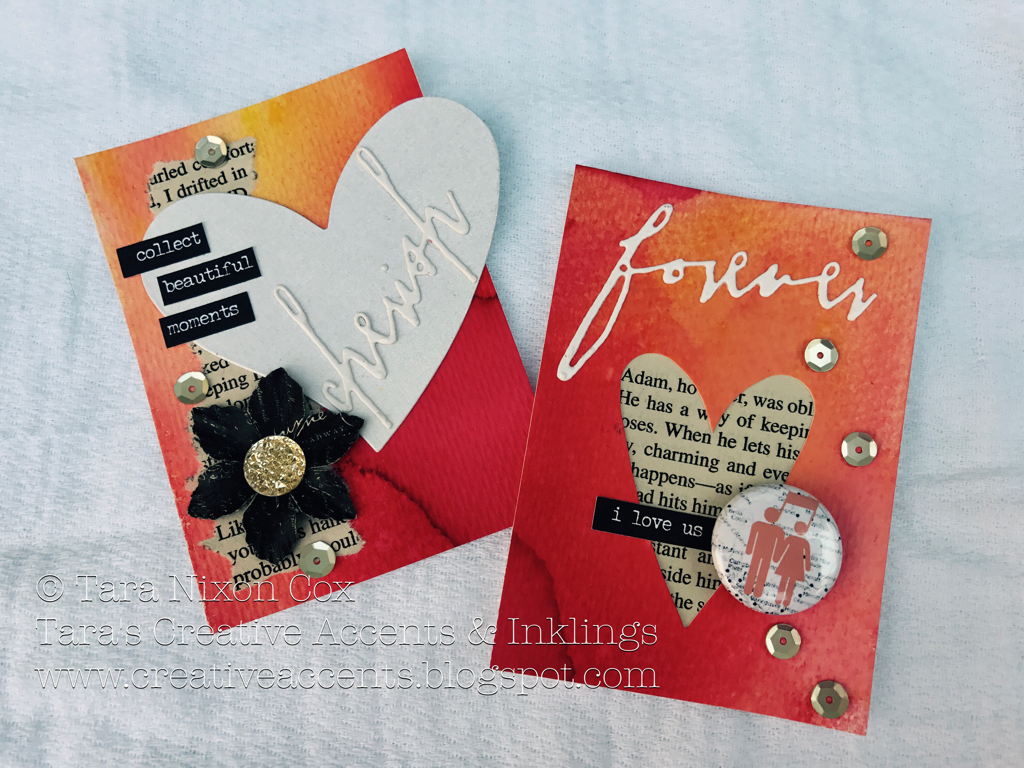 I started with a base of watercolor cardstock that had already been inked up with Color Burst and trimmed them down to size (these are slightly wider than a standard ATC).  I used a lot of little bits that were left from previous projects, like die cut words & hearts and book paper.  Sequins & text stickers are tiny details that add to these minis!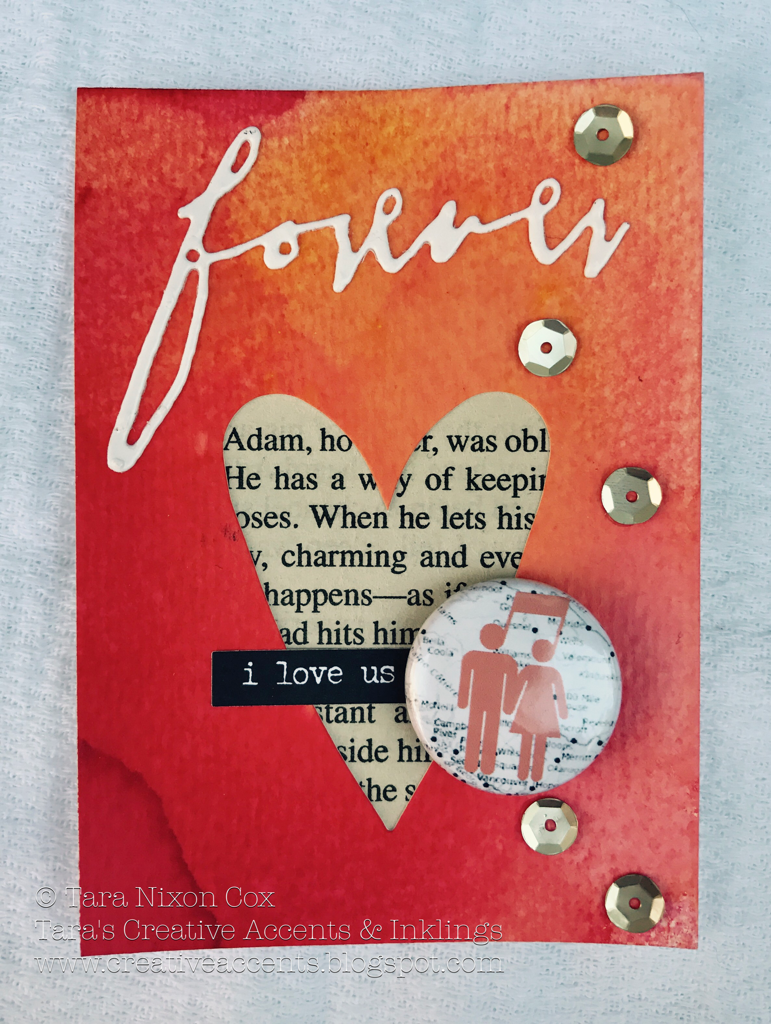 The button "flair" on this one was something I designed as part of our wedding favors, I love finding ways to work them into my art!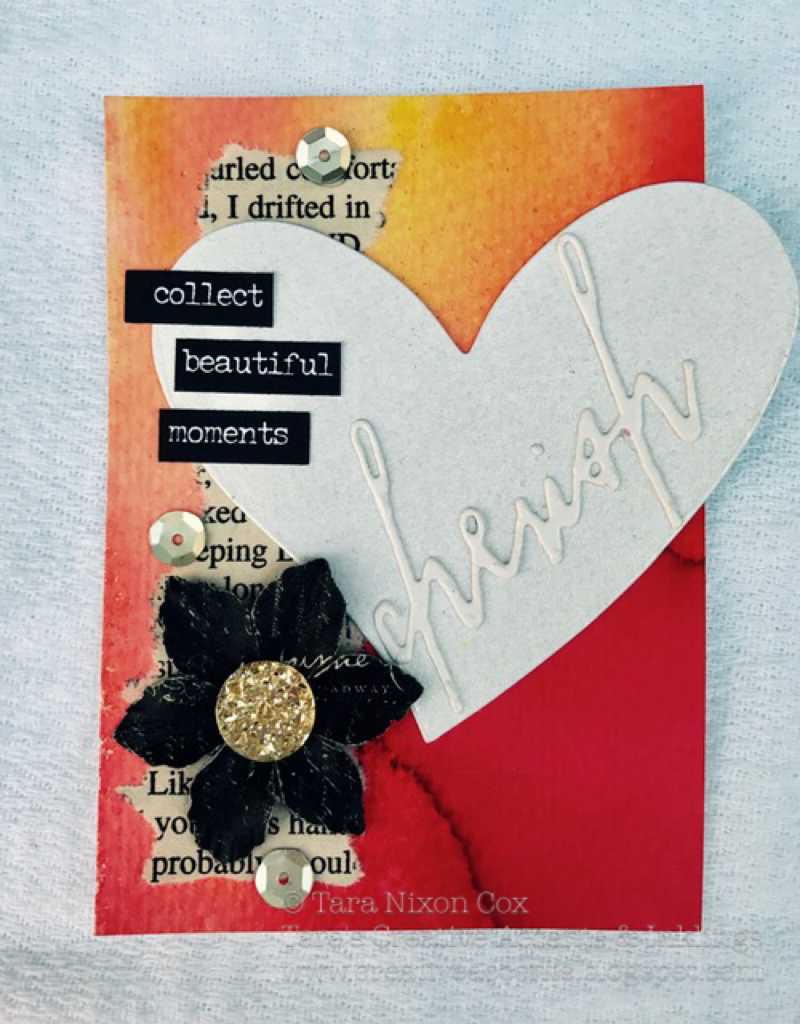 As this mini featured a larger heart, I chose a simple black Prima flower and a big gold blingy center for it.
I had fun with these cuties, and they would be a great way to make up a bunch of coordinated, but not exactly the same, Valentines for a group of friends!  How fun it would be to give some out at a galentines party if you are single… or they could easily be mounted on a card base so you have room to include a sentiment inside!
inky hugs,
Tara