The calendar has moved into SPRING here in Canada! (I'm just gonna ignore the snow in the backyard…) And so my word for today's Random Acts of Cardness challenge: SUNSHINE. I was tempted to make a beach scene, because wow, I miss the beach 😉 , but then my thoughts turned to Easter: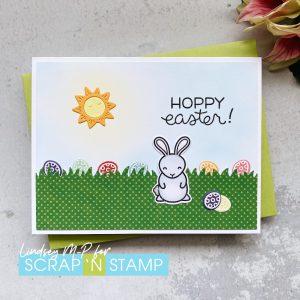 I still wanted to make sure my sun motif was prominent, so I started blending my sky background with some squeezed lemonade distress ink to give my whittle sun a nice sunny glow around it. The rest of the sky is blended with tumbled glass distress ink to keep the background light. I was going to cut the grass out of regular green cardstock, but this Photo Play polka dot paper happened to be out, and I thought it would be a fun addition.  The Easter bunny, eggs and sentiment are all from a mini Lawn Fawn stamp set. There are days I might colour all the different Easter eggs… and days like today when I cut them from scraps of coloured cardstock. 😉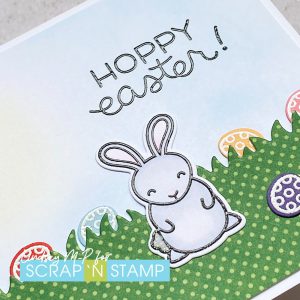 Are you like me, ready for some spring sunshine? Hope you'll play along!