Happy Friday! I have a little inspiration for you for today's Random Acts of Cardness prompt, SPLATTER: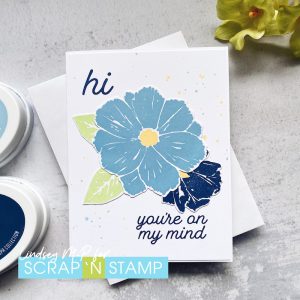 Making cards to show support for Ukraine is still on my mind, so I knew I wanted to make something with blue and yellow. I pulled out this pretty Filled In Florals set from Concord & 9th, stamping the large flower in stone blue ink from Catherine Pooler and the smaller one with juniper mist. Both flower centres are stamped in tiara, and the leaves in garden party. Before I did anything else, I did some splattering! I think splatter is a great way to add extra interest to a CAS card design. I used tiara and stone blue for my splatters, tapping a little of each ink out on some acetate then using a small brush and some water to make it splatter-thin-enough. Once the splatters had dried, I stamped my two part sentiment and put the card together.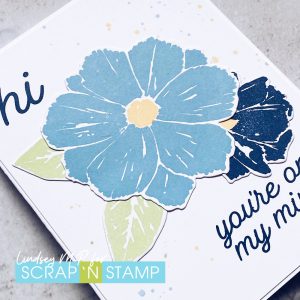 What about you, are you ready to add some splatter to your next project? If you do, link up to the Facebook challenge page, and don't forget to add the hashtag #snschallenge to your socials. And if you feel a shop coming on, remember you can use 10Lindsey to get 10% off your order!