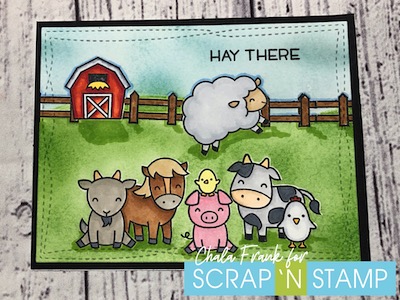 Hay There! I am back to share how I created a one-layer card by channeling my inner Kelly Latevola!
This stamp set has been around for awhile but I don't think it is one that goes out of style. The little farm critters are so adorable and as a farm girl at heart I couldn't pass an opportunity up to use them again.
The process of masking a one layer card is not one that is easily described in written word. I encourage you to click on the video below to see how the process unfolded.
The key thing you need to remember is whatever you want to appear "in front" needs to be stamped first.
As you create your masks remember to save them for future projects!
Thanks so much for joining me today!
~ Chala
Materials: