Happy Tuesday and happy New Year's Eve! Today I'm sharing a project I've had set aside on the back-burner for a while. I created this in the midst of my fall & Christmas projects, when I still kinda had some summer inspiration hanging on. The cards are simple, and so is the technique, but I've got a bit of a step by step tutorial for you to finish of the year right 🙂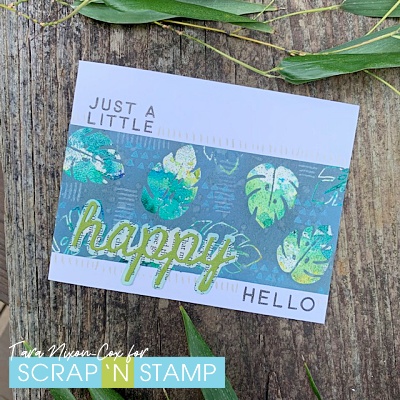 I used a mix of products here, but I'm focusing on the paper I made using some of the leaves & background images from the Toucan Paradise set by Concord & 9th.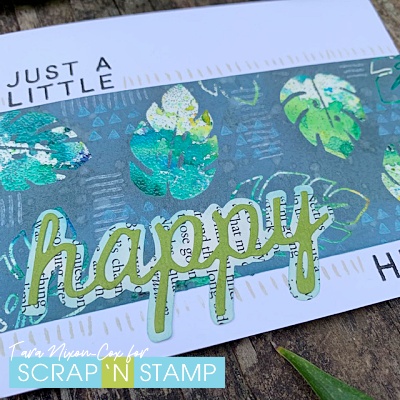 I love the tropical leaves and other design elements on this set- it's so much fun! Here's where I wanted to share how I created the background, which is my own variation of the Joseph's Coat Technique. Unfortunately, I'm having technical difficulties and getting this lovely little question mark instead of an image.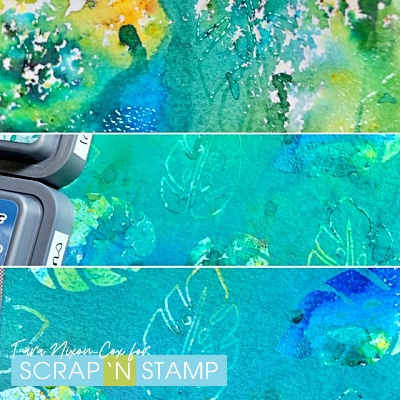 Once you've checked out my cards, please pop over to my personal blog for the quick tutorial on this technique 🙂
Here's a look at the second card I made with my background paper!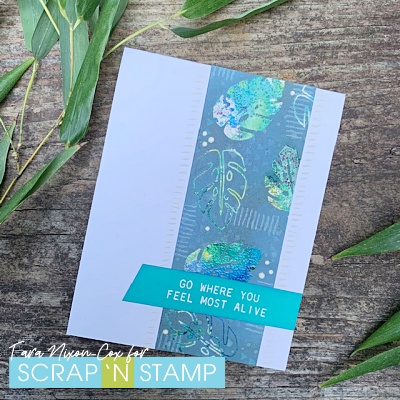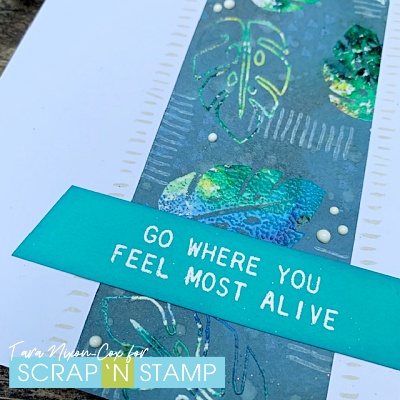 I just love the colorful leaves against the muted background, hope you do too!
Inky hugs,
Tara