Posts Tagged 'Spellbinders'
Friday, April 28th, 2017
Tuesday, December 13th, 2011
Hello again everyone! I am posting this tutorial a little bit early this month because I thought you might find this a handy project to make with Christmas just around the corner.
If any of you give gift cards you are going to love how easy this holder is to make and you can completely change the look just by adding different embellishments, ribbon or die cuts. You can make them look really girlie or totally masculine – it's all up to you!
And…you can make two gift card holders from 1 – 8 1/2″ x 11″ piece of cardstock and 1 – 12″ x 12″ sheet of double-sided patterned paper or 2 – 6″ x 6″ pieces like the ones I used from some of the paper pads that we carry. Yes…that's all it takes!
So let's get started and I'll show you just how quick and easy they are to make…
(if you want to see more detail in any of the pictures just click on it and it will be enlarged)
Step 1: Cut the base of your gift card holder from the cardstock – 4 1/4″ x 10″ . Then score it at 3″, 4″, 5″ & 8″ as shown.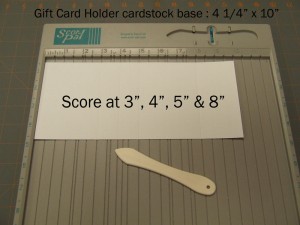 Step 2: Fold the base along the score lines so that it looks like this.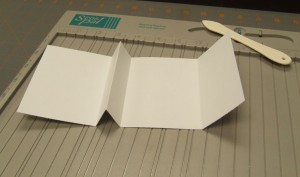 Step 3: This is completely optional but I wanted to have a decorative edge to the ends of the gift card holder so instead of a border punch I used the edger from Spellbinders Edgeabilities Classic Petal (e8-006) and my Big Shot to add this pretty detail. If you haven't used these dies before you may want to give them a try. They are super easy to use and give you lots and lots of options. If you click on the link above you can see a video on how they work. Once you have a couple of sets you can mix and match all the pieces and then there are literally hundreds of designs that you can create.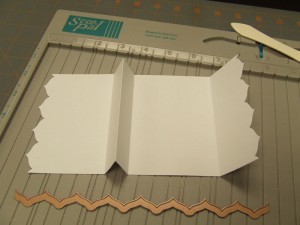 Step 4: Cut all the pieces of patterned paper.
Inside pieces: Cut two pieces 4″ x 2 3/4″ & two pieces 4″ x 3/4″  & two pieces 4″ x 1 3/4″
Outside pieces: Cut two pieces 4″ x 2 3/4″ & two pieces 4″ x 1 3/4″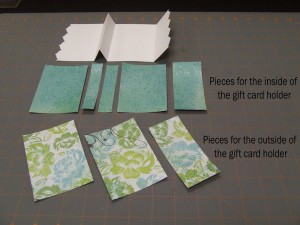 Now use the same Spellbinders Classic Petal edger to add decorative edges to the pieces that will go onto the two end sections of the gift card holder base.
Step 5: Apply the outside pieces to the base with double-sided adhesive and then put thin strips of double-sided adhesive onto the sides and one long edge of the base as shown. Remove the backing and attach those two sections together. This is how you make the little pocket that the gift card will sit in.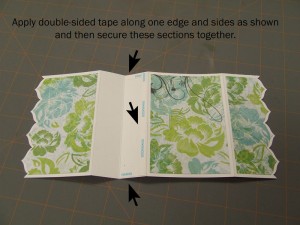 Step 6: Turn over the gift card holder and use a ruler and craft knife to cut off about 1/16″ of cardstock along the edge of the fold. Now you have created the slot where you will place your gift card.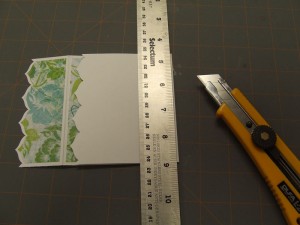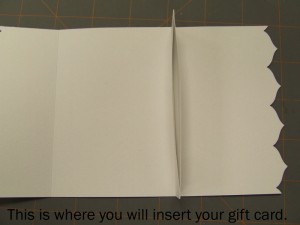 Step 7: Use double-sided adhesive to apply all the inside pieces. I also added a plain oval so that I would have somewhere to write a little message. Now you are ready to add the closure and for this I picked the Tombow Hook & Loop Fastener Tabs. These things are amazing! They are ultra thin – about 1 mm for both pieces – and they hold like crazy. Perfect for all those projects where you need something to stay closed but you don't want a lot of bulk. And they are self-adhesive. You get 24 tabs in a package and as you will see I only used half of one for this holder.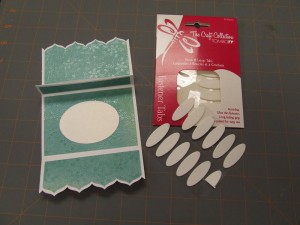 Step 8: Cut one of the Hook & Loop Fastener Tabs in half and apply it to the inside center of the top flap.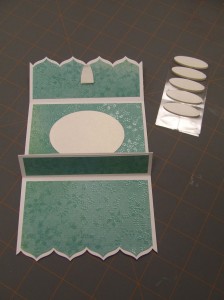 Then take the backing off the other side and close up your gift card holder and press down.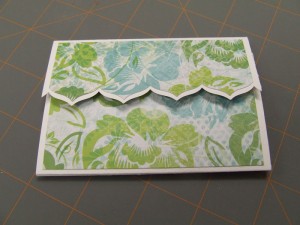 Presto! Just like magic you have your fastener tab in just the right place without any measuring or fussing around.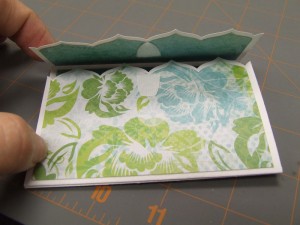 This is the inside of my gift card holder with a gift card in it.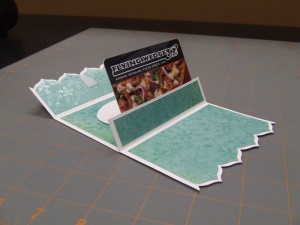 And I couldn't resist adding some ribbon and a little bling to finish it off but you could add all sort of things – die cuts, silk flowers, buttons…there's really no limit to what you can do with these little holders.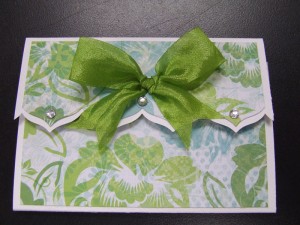 I am going to use this gift card holder for an upcoming birthday and wanted something fresh and bright so I used paper from the Kaisercraft Chapter One paper pad. I just love the colors in this collection and I think my friend will too.
Take a look at how different you can make these look just by changing the papers and rounding the corners instead of doing a decorative edge. For this Christmas gift card holder I used papers from the Kaisercraft December 25th paper pad. I just love the vintage look of these papers and the die cuts that are included made adding the embellishment on the front really easy.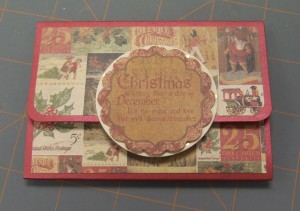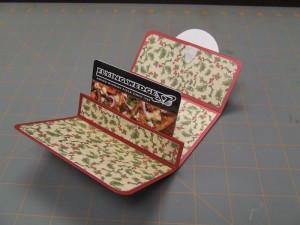 Well…that's it for this tutorial. I hope you enjoyed it and give these gift card holders a try. Thanks for dropping by.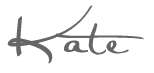 Saturday, March 19th, 2011
Yippee!!! They are finally here. We just received our first shipment of the new Spellbinders 2011 dies and they are absolutely fantastic. This release included so many wonderful designs and different sizes that there is sure to be something for everyone.
My apologies for the length of this post but there are 45 new Spellbinders die sets to show you. Instead of putting too much detail with each one if you click on the picture it will take you to the description in the store where you can see all the details including the sizes of all the dies for each of these sets.
There are five new Grand Nestabilities. The bigger size of these dies is great for scrapbooking but a lot of card makers are loving them too because they work so well on larger cards. There are lots of  home decor and mini album possibilities too. Here are all the new Grands….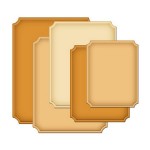 LF-168 Grand Large Labels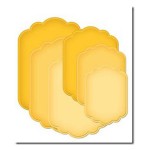 LF-246 Grand Labels Eleven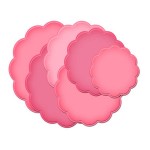 LF -249 Grand Big Scalloped Circles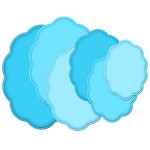 LF-251 Grand Big Scalloped Ovals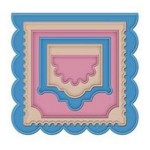 LF-001 – Creative Book Pages
All of the Grand dies are made to be used with the Grand Calibur die cutting machine but some of the smaller ones can also be used with the Big Shot, Vagabond or Cuttlebug using the same sandwiches that you would use for any other Spellbinders die.
In the Nestabilities category there are sixteen new sets to choose from. More Labels, Blossoms and new shapes that are sure to become favorites.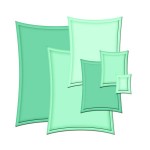 S4-306 Wonky Rectangles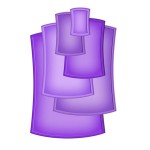 S4-307 Reverse Wonky Rectangles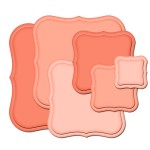 S4-308 Labels One Small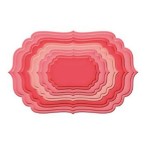 S4-309 Labels Four Small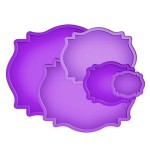 S4-310 Labels Eighteen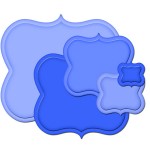 S4-311 Labels Nineteen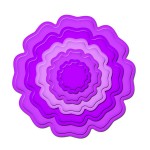 S4-312 Blossoms Three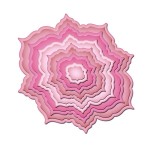 S4-313 Blossoms Four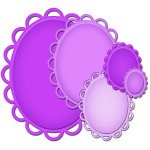 S4-314 Lacey Ovals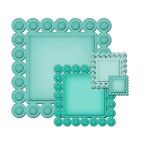 S4-315 Beaded Squares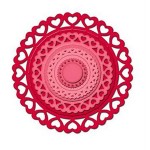 S4-316 Heart Circles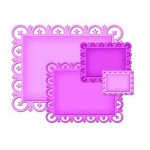 S4-317 Fleur de Lis Rectangles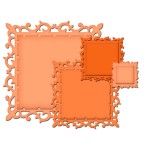 S4-318 Fleur de Lis Squares
S4-319 Lattice Rectangles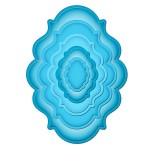 S5-026 Labels Twenty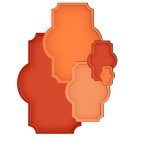 S5-027 Labels Twenty One
The Spellbinders Shapeabilities line has also grown. This is the biggest release of Shapeabilities ever with 24 new dies. There are six new Accent & Motif sets with beautiful borders and individual elements that will work on so many different types of projects. The Carnation & Rose Creations are incredible. There are lots of new Tags in all kinds of shapes and sizes.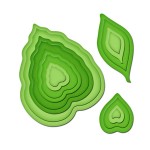 S4-321 Nested Leaves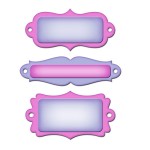 S4-322 Grommet Tags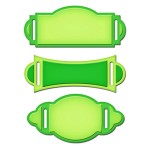 S4-323 Ribbon Tags Trio Two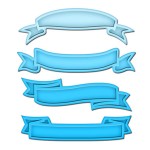 S4-324 Ribbon Banners
S4-328 Foliage
S5-028 Nested Pennants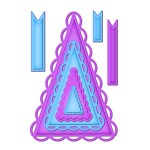 S5-029 Nested Lacey pennants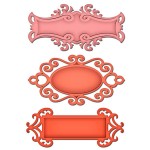 S5-030 Fancy Tags Two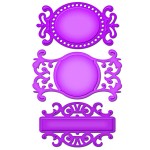 S5-031 Fancy Tags Three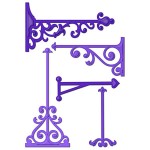 S5-032 Elegant Posts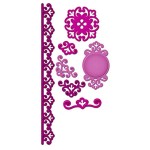 S5-034 Parisian Accents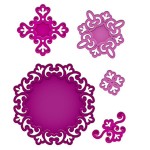 S5-035 Parisian Motifs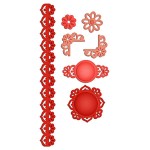 S5-040 Floral Doily Accents
S5-041 Floral Doily Motifs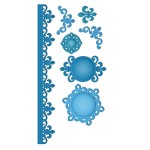 S5-042 Fleur de Lis Doily Accents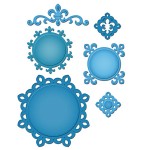 S5-043 Fleur de Lis Doily Motifs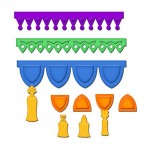 S5-044 Banner Basics One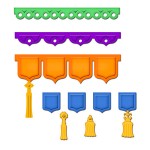 S5-045 Banner Basics Two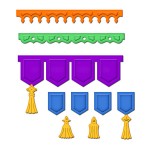 S5-046 Banner Basics Three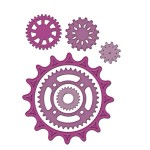 S5-048 Sprightly Sprockets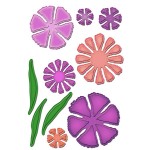 S5-049 Carnations Creations
S5-050 Rose Creations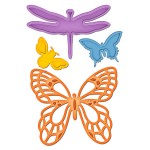 S5-051 Fanciful Flight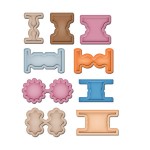 S5-052 Creative Page Tabs
Well, that's it for this post. I know it was a long one but we just had to share all the new 2011 Spellbinders dies with you. New products are arriving at the store every week so we will post more updates soon.